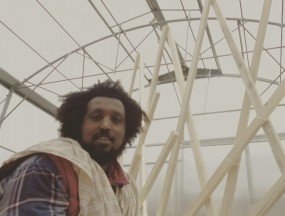 "WHY IS A DATE?" is the first of Radio shows from Fetesh Tarekegn ; a Gardner, artist and Dj. In this show he and friends KUIPERS BART and CLAIRE discuss the fable, reality and all around intrigue that is online dating and its perks. Fetesh will do an after party of a music session in Klunkenkranich on 17/6/2019 after an Ethiopian jazz session by ETENESH WASSIE at 21:00 so feel free to join. "
#2 Strangeness and strangers in Berlin - Part 1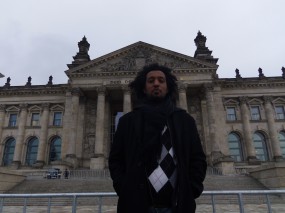 Berlin, often called an open city is an interesting place full of historical nuances and tragic consequences. We the strangers seem to have chosen to come and live here i suppose because of the our ability to remain anonymous while having when we choose it to make acquaintances with kindred spirits of our own choosing. Considered one of the most liberal cities in Europe, we would like to ask…what is it makes this city what it is?? The host Fetesh Tarekegn , an artist and gardener living in Berlin will have a conversation about this topic with Julian Boris and Sabine Strauch, both long term residents and people who have seen the city change ..for better or worse.
#3 Fetewei's journey through radio music of the late 90s in East Africa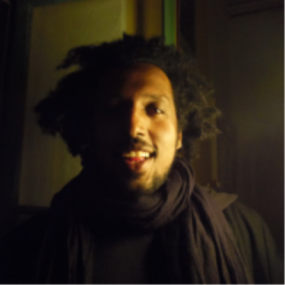 The introduction of New urban FM radio stations in the late 90's East Africa changed the way we listened to radio programs and how music was delivered. All of a sudden, we have three programs solely dedicated to music, with two DJ's and a musical giant that is Mulatu astatke….playing all genres of music from Hip-hop to jazz to house music ..i was 17 or 18 back then …17 or 18 years later i would like to see which of the music still holds up!!! Join me and journey through radio music in the late 90's East Africa…There is no method to this mix so enjoy it as you feel like it.