Here is the main page that describes the gardening project
Why
Some things require careful planning and execution. Some projects start out as a means to acquaint and educate ones self with no regards to the outcome. But what if you are to work in a project whose explicit outcome is not necessarily known let alone guess-stimated?? What if the people you have chosen to work with are the very people that society has claimed to have no place for ?? What if the end ..all you get to learn is that given time and a space, it is people that are important and not gardens?? And you find out because you have worked together in a garden??
DIE GAERTENEREI/ CO-OP CAMPUS  was such a project. Born on a ground that was part of a cemetery and as such left on its own,  it required tremendous amount of manpower to get it going!! Even then, the earth which took in her' earthlings' was not gonna let us open her up for the mighty plants that were to feast on her..oh no ..we had to work the ground year after year after year just so that she would be amenable to some of the bounty to be gained from plants.
 
When
The project started in early 2015. Seeing that the bumbling entity that is the German bureaucracy had to be take place first…it ended as abruptly as it started in 2018 ..on account of some owls that were nesting near a greenhouse that we built.
What now??

Well …time and place moves on and so have i … Starting March 2019, I have been working on a new Roof Garden in the middle of Berlin with some lovely people. this new space is found in an arts space called 'ACUD MACHT NEU' and it has been a delightful project to work on.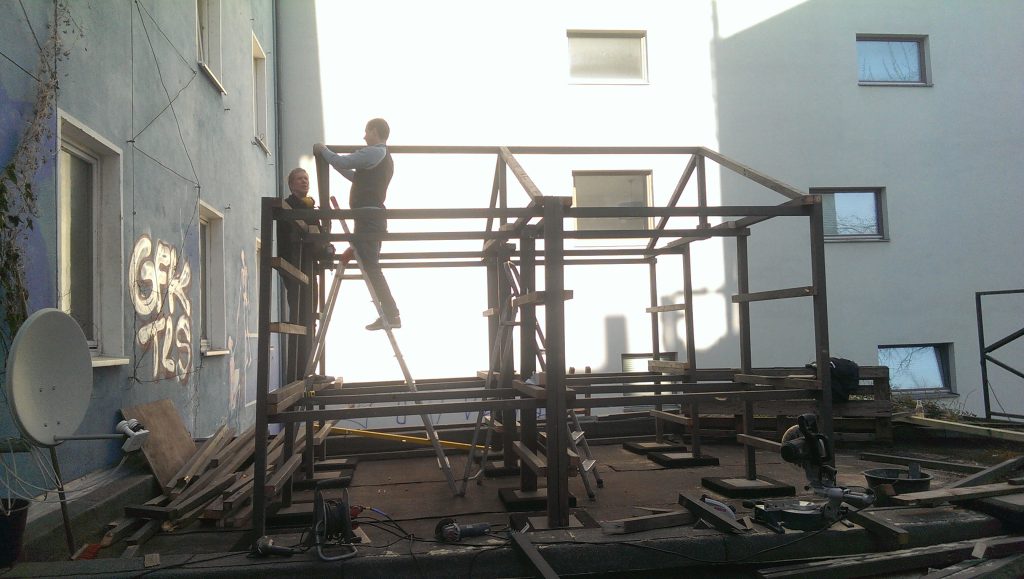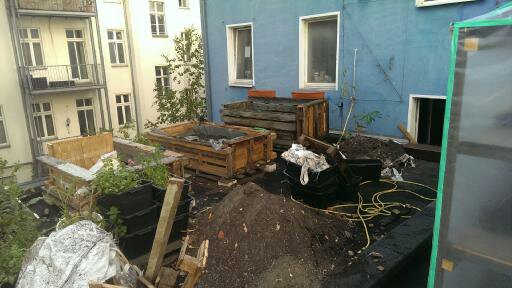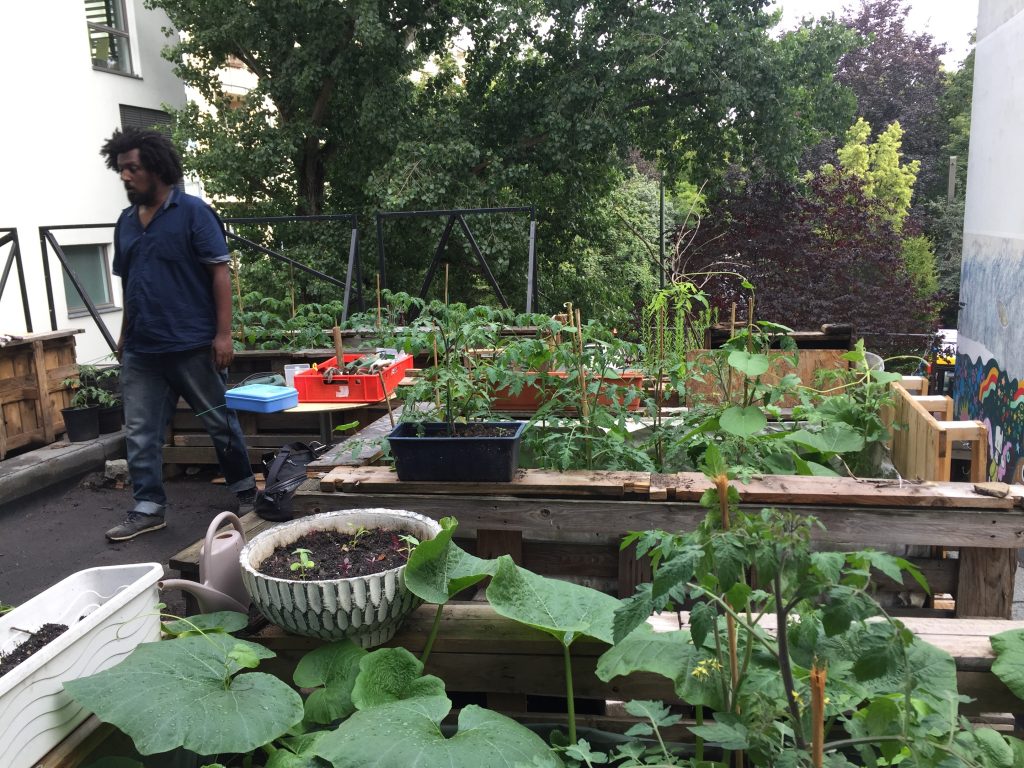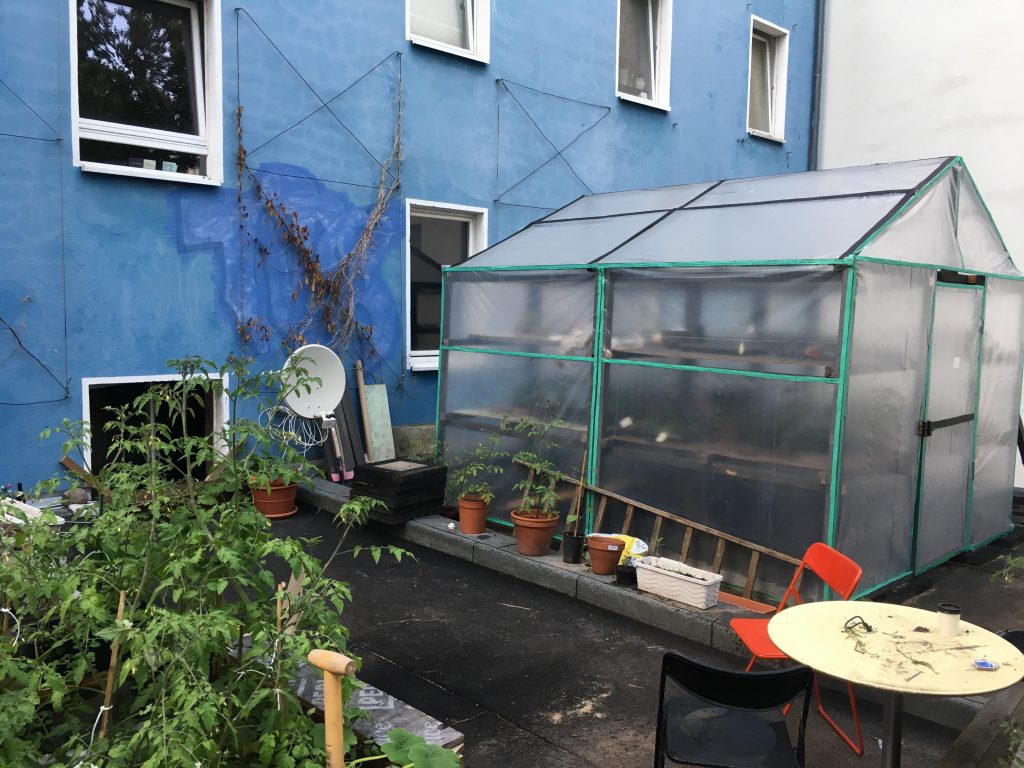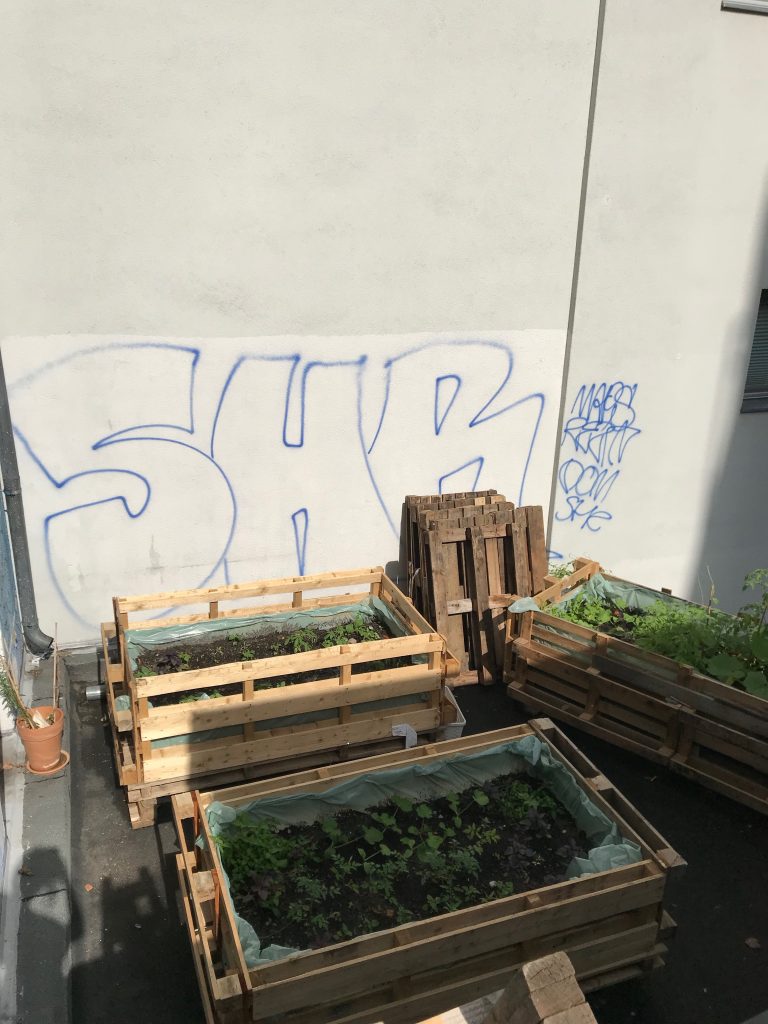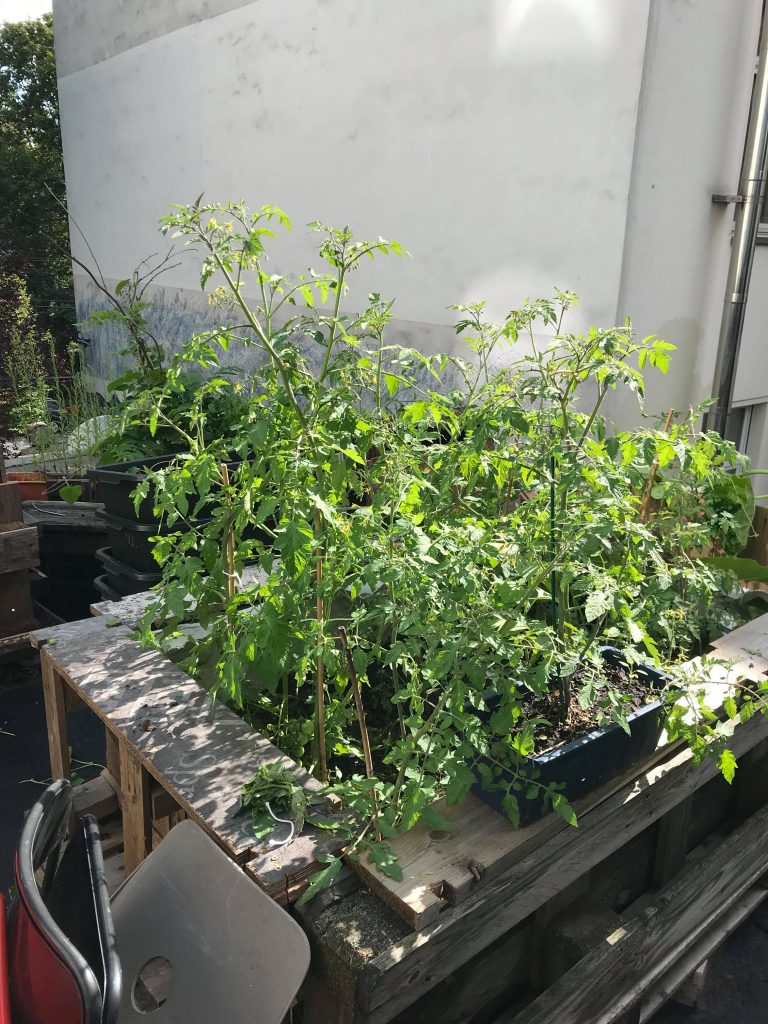 And it will soon be available to everyone soon!!