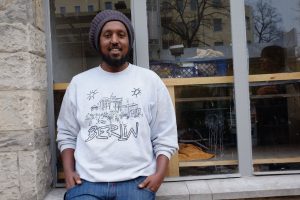 I have with some excellent collaborators started a live stream show where we chat about themes concerning migration, revolution and the state where one looks upon once land from afar. 


Revolutions need Lawyers

 Basma Mahran and Ahmad Al-kurdi will discuss the topic 'revolutions need lawyers'. 
  Basma Mahran,  born in Egypt , resides in Berlin working as a project assistant for a consultancy firm with a focus on Migration and diversity.

   Ahmad Alkurid  born in Hama, Syria, is a programmer, filmmaker and author based in Berlin since 2014.
Here is a link  :    https://vimeo.com/422130844
              Password: InProgress